Dark Oil by Sebastian (95ml)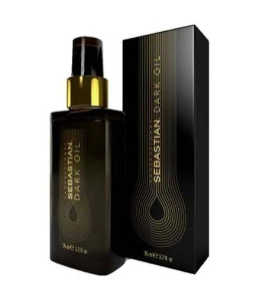 SEBASTIAN PROFESSIONAL Dark Oil - Enrich your hair with the nourishing properties of Sebastian Professional's Dark Oil Styling Oil.
This Sebastian Dark Oil has an evanescent formula enriched with sandalwood, cedarwood and argan oil works to replenish the hair cuticle whilst adding voluptuous body. Its lightweight formula utilizes DiffusX Technology which helps deliver an invisible veil onto hair before disappearing; your tresses feel lightweight and restored. Sebastian Dark Oil is complete with UV protection.
Other sizes of the product are available on request. A special request can be made on the product shopping cart order form.

30 ml = $23.32