Nutricurls Cleansing Conditioner for Waves & Curls by Wella (250ml)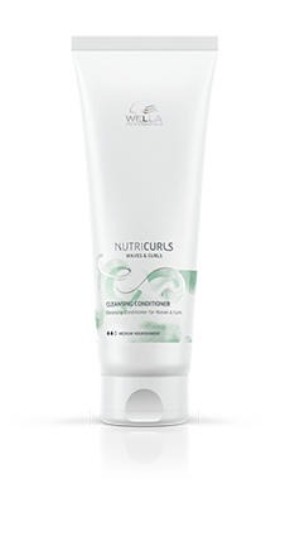 A low foaming cleansing conditioner that helps defining waves & curls. Formulated without silicones.
The NUTRICURLS Care collection provides your waves and curls with the right level of nourishment for beautiful, bouncy locks.
HOW TO USE:Apply to wet hair and massage for a few minutes. Rinse thoroughly. Use with every wash or alternate with shampoo and treatment. Replace shampoo with Cleansing conditioner every other wash or even more often. Great for coarse and very dry hair.

Other sizes of the product are available on request. A special request can be made on the product shopping cart order form.
1L = $47.98