Signature Shampoo by Oribe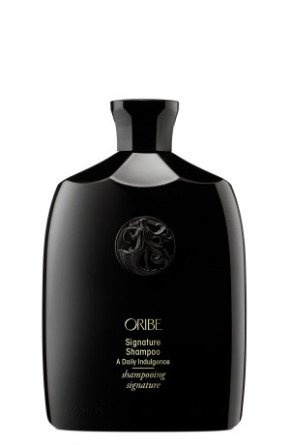 DESCRIPTION Start every morning with a little indulgence, such as this rich daily cleanser, custom-blended from the most exclusive ingredients to silken, detangle, and protect. Prepare your hair for glamour.

BENEFITSRich, high-performance cleanser Weightless Repairs and protects The finest ingredients Formulated without parabens or sodium chloride. Colour and keratin treatment safe. UV protection for hair.

HOW TO USE Lather, indulge, rinse.